In the previous blog of this series, we discussed planned obsolescence as a business strategy where products are intentionally designed with a limited lifespan to encourage replacement and increase profits. This practice by companies is considered a corporate environmental crime and can take many forms, including pollution, illegal dumping of hazardous waste, and illegal mining. It is crucial to hold companies accountable and shift towards a more sustainable and responsible approach to production and consumption. Therefore, this blog explores the relationship between corporate environmental crime and the issue of e-waste in India. It also highlights the role of planned obsolescence in contributing to the problem and suggests potential solutions to address this practice.
 E-waste and the corporate environmental crime connection
E-waste is a growing concern in today's world, and understanding consumer perspectives on the issue is crucial. A study conducted in New Delhi aimed at understanding consumer perspectives on e-waste. The results suggest that above 74% of the respondents change their mobile phone when it becomes non-functional, cannot be repaired or the repair cost is high. About 26% of them changed their mobile phone within 0-2 years and another 28% within 2-3 years. Globally there is a significant difference of opinion regarding the average lifespan of mobile phones. While some sources suggest that the average lifespan of smartphones is currently 2.5 years, others claim that it could be closer to 15-18 months for newer-generation devices. With more advancements in hardware and software technologies, is it that much harder to manufacture durable mobile phones? The answer is no. By employing planned obsolescence, many technology companies are able to drive sales by making their devices seem outdated or obsolete before they have reached the end of their useful life. This is done by limiting the durability and repairability of their products through various techniques including deliberately slowing down phones, using low-quality materials, designing irreparable devices, unavailability of genuine parts, etc. As a result, consumers who might not have otherwise purchased a new device feel compelled to do so. This consumer demand is therefore artificially engineered by manufacturers. Therefore, the responsibility for this issue lies primarily with the companies rather than the consumers.
The original equipment manufacturer (OEM) companies often do not take responsibility for the environmentally sound management of e-waste as required by the E-Waste (Management) Rules, 2022. India is the third largest generator of e-waste and nearly 78% of it is not collected. In 2017-18, the estimated e-waste generation in India was 7,08,445.0 tonnes, while in 2018-19 and 2019-20 the figures were 7,71,215.0 tonnes and 10,14,961.2 tonnes respectively. Based on the latest annual report of the Central Pollution Control Board, the quantity of e-waste dismantled and recycled in India has been steadily increasing. In the years 2017-18, 2018-19, and 2019-20, the amount of e-waste recycled in India increased significantly. In 2017-18, 69,413.61 tonnes of e-waste were recycled, representing 9.8% of the total. This figure rose to 1,64,663.00 tonnes (21.4%) in 2018-19 and 2,22,436.34 tonnes (22%) in 2019-20. Of the remaining 78% e-waste, a significant amount is typically stored in households, educational institutions, banks (both public and private sector), businesses, and information technology companies, etc. with the remaining ending up in the landfills. Unscientific recycling of e-waste can cause pollution and harm to local populations and biodiversity. Manufacturers who fail to facilitate recycling under the e-waste management rules should be considered to have committed a corporate environmental crime.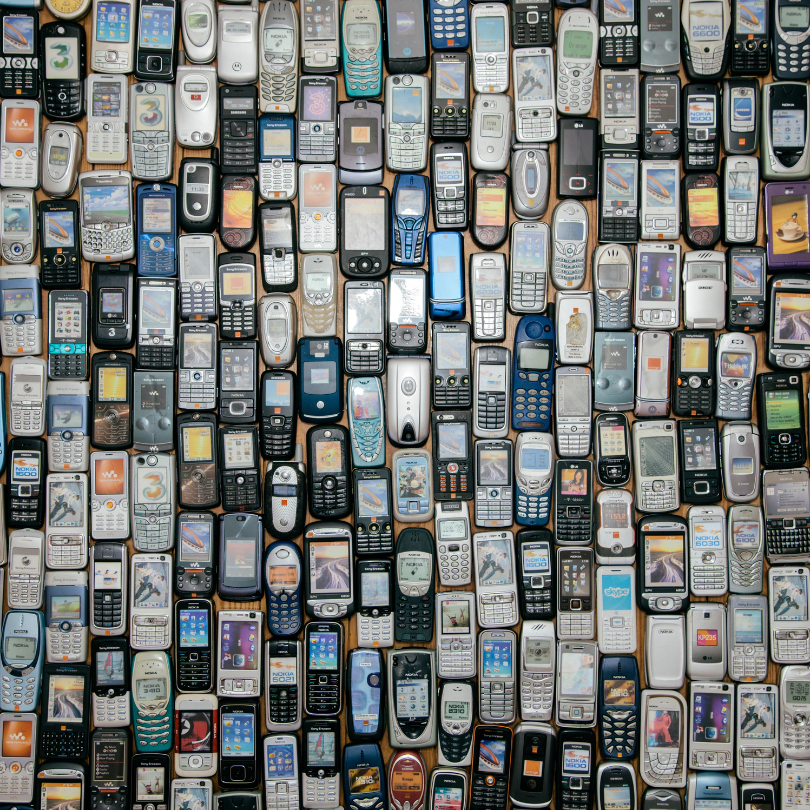 A way forward
Governments play a significant role in addressing the issue by implementing regulations and laws that hold companies accountable for the environmental impact of their products. The practice of planned obsolescence by manufacturers can be addressed through voluntary compliance with policies, directives, administrative regulations or non-criminal sanctions. Punitive measures through criminal laws can also be used to discourage this unsustainable practice. This can include laws that require companies to properly dispose off hazardous waste, responsibly sourcing raw materials or using more sustainable materials in the manufacturing process. 
Thus let's discuss a few directives, policies and legislations meant to discourage planned obsolescence itself. In the European Union (EU), there is an increasing political consensus that the current economic system of production needs to change from a linear one to a circular one based on the principle of closed-loop material cycle. In this regard, ecodesign directive requires manufacturers to consider the durability of their products and their ability to be maintained and repaired. This includes criteria such as minimum guaranteed lifespan, availability of spare parts, modularity, upgradability and repairability. The manufacturer must consider the optimal life cycle of a product and ensure that it can be economically repaired for as long as possible. The repairability index is being developed to inform consumers about the repairability level of electrical and electronic products. Recently, the EU has also approved a single charging solution for electronic devices, requiring all mobile phones, tablets and cameras sold in the EU to have a USB Type-C charging port by the end of 2024, with the obligation extending to laptops in spring 2026. This is part of the EU's effort to reduce e-waste and encourage consumers to make sustainable choices. In line with the EU's effort, the Indian Government has set a deadline of March 2025 for mobile device manufacturers to ensure that their products sold in India have a USB Type-C charging port, as part of the common charger directive. A sub-group has also been formed to explore the possibility of a common charger standard for wearables in India. While most Android phones already have USB Type-C ports, Apple will need to transition away from their proprietary lightning ports. Laptop manufacturers have until 2026 to comply with the directive.
Product as a Service (PaaS) is a business model that focuses on selling the services and outcomes provided by a product rather than the physical product itself. This approach uses a subscription-based pricing model and has become popular with the rise of new technologies. PaaS offers manufacturers a way to increase profitability, engage customers, and launch new lines of business in an environmentally sustainable way. In line with this focus on sustainability, the Ministry of Consumer Affairs in India has established a committee to develop a Right to Repair framework. This framework will allow consumers to repair their products at a reasonable cost instead of having to buy new ones. The initial focus will be on farming equipment, mobile phones & tablets, consumer durables, and automobiles & automobile equipment. Manufacturers will be required to share product details with customers so that they can repair them themselves or through third parties. The framework also aims to harmonise trade between OEM companies and third-party buyers and sellers, creating new jobs. In response to this issue, the Department of Consumer Affairs of the Government of India has launched a portal to provide consumers with information and raise awareness about their 'right to repair'. Right to repair is the idea that consumers and businesses should have the ability to fix their technical, electronic or automotive devices on their own in the event of a mechanical or technical malfunction. Thus the right to repair could be a game-changer for product sustainability and employment generation.
Transparency and accountability from companies, including voluntary disclosure on environmental impact and product lifecycle, can help consumers make informed decisions and improve companies' environmental footprints. Consumers can also take steps to make sustainable choices by researching products for durability and repairability, choosing second-hand products, and avoiding planned obsolescence. Companies can facilitate this by sharing information on product durability in vernacular languages. 
With regard to punitive legislation, in August 2015, France became the first country, and so far the only country in the world, to define and outlaw planned obsolescence through criminal law. Through their Consumer Code, planned obsolescence is punishable by up to two years imprisonment and a fine of €300,000 (≈₹2,69,89,800). Planned obsolescence has often been overlooked as a corporate environmental crime, but there is growing interest in applying criminal law to this practice. Criminal law can be a dissuasive measure against planned obsolescence and can potentially deter companies from engaging in this practice by imposing criminal sanctions. However, criminal law should not be the first line of defence and should only be used when other measures have failed. Despite the existence of various directives, policies, and legislation aimed at addressing planned obsolescence, there is still much work to be done in effectively tackling this issue.